Follow Glasgow Couriers 'superwoman' Kerry Lang as she travels round the globe in action with Team GB.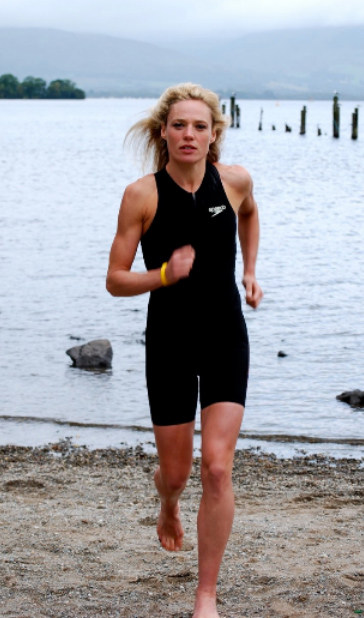 Kerry Lang - Get into shape girl!!!
12th February 2012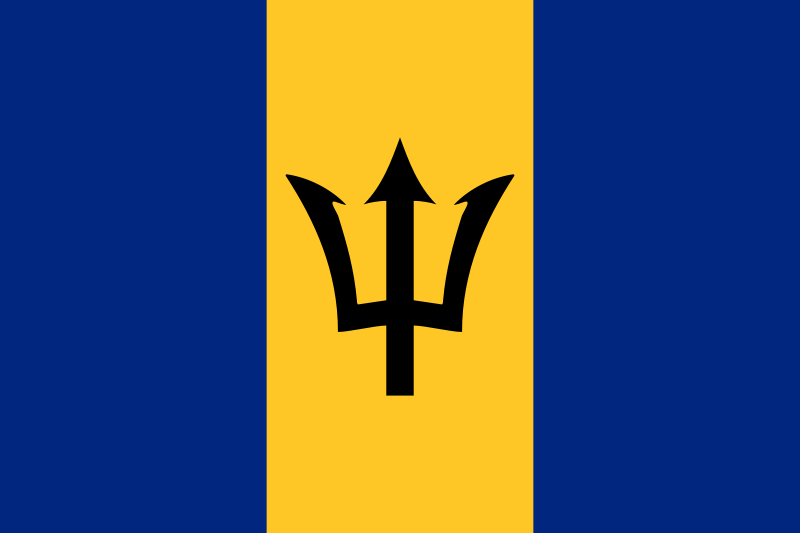 Bridgetown ITU Sprint Triathlon Pan American Cup
Bridgetown, Barbados
February 12, 2012
S 750m / B 20k / R 5 k
Unofficial Results
Women
1. Lauren Campbell (CAN) 1:01:13
2. Vanessa Raw (GBR) 1:01:46
3. Kirsten Sweetland (CAN)1:01:54
4. Kerry Lang (GBR) 1:02:06
5. Kaitlin Shiver (USA) 1:02:21
6. Sara-Anne Brault (CAN) 1:03:20
7. Elizabeth Bravo (ECU) 1:03:53
8. Laurel Wassner (USA) 1:04:43
9. Ricarda Lisk (GER) 1:06:00
10. Anna Battiata (USA) 1:06:25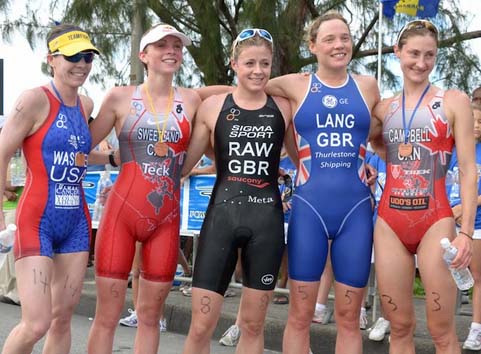 "Swam the course today and probably the most perfect aquamarine, clear water I have ever swum in, perfect temperature and from a white sandy beach, it is a tough life!"
Kerry (day before event)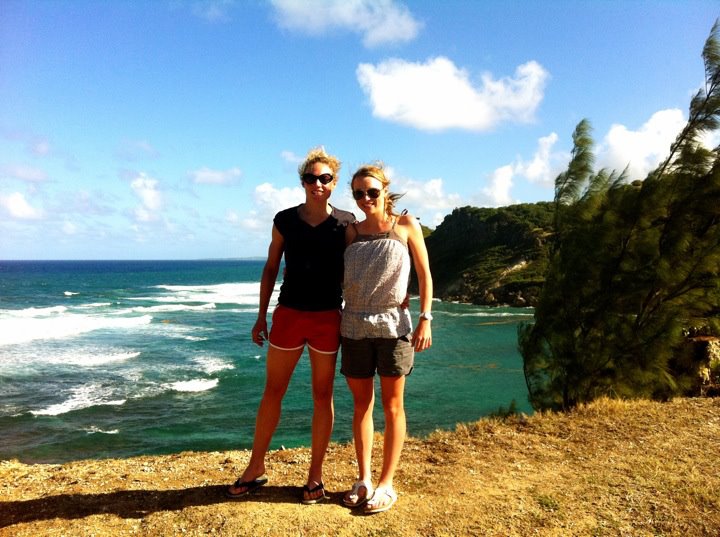 Kerry and Kirsten Sweetland
- "It's a tough life!"
"....I led out the water and off the bike, worked the girls hard and ran my best - getting good points for my Olympic campaign. Now tired after my tour of the island and one or two sips of the local rum...."
Kerry (after event)
---
2012 Lima ITU Triathlon Premium Pan American Cup
Lima Peru
Sunday 26th February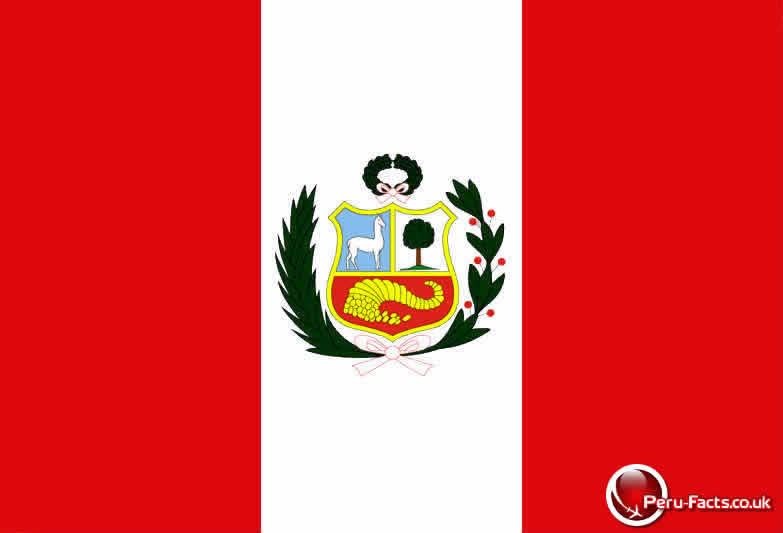 SWIM COURSE
1 500 m
BIKE COURSE
40 km
RUN COURSE
10 km
"Excited to go to Peru!" - Kerry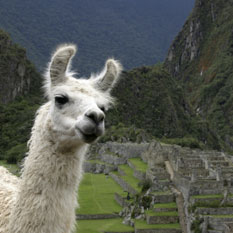 What Kerry might see in Peru
KERRY TAKES THE WIN!!!!
British girls take 1 2 3 !



Swim Bike Run
1 Kerry Lang GBR 02:13:12 00:16:52 01:15:48 00:40:31
2 Vanessa Raw GBR 02:13:33 00:16:51 01:15:54 00:40:48
3 Lucy Hall GBR 02:15:17 00:16:08 01:16:36 00:42:33
4 Camilla Pedersen DEN 02:16:43 00:17:21 01:15:17 00:44:04
5 Elizabeth Bravo ECU 02:18:18 00:17:30 01:20:22 00:40:26
6 Romina P Balena ARG 02:18:20 00:18:10 01:19:46 00:40:00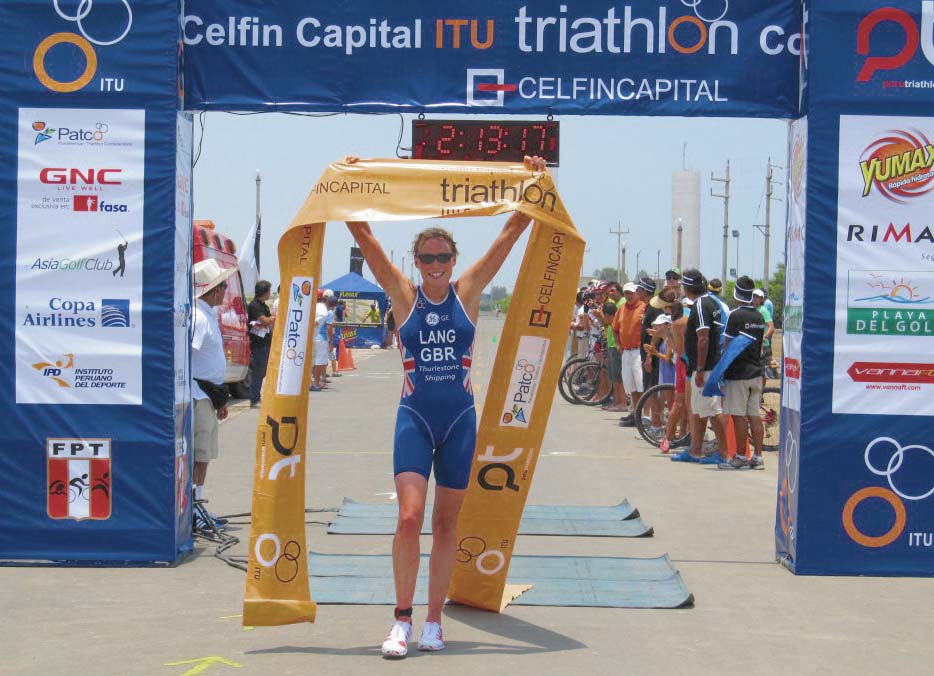 Speaking from her training base in Florida Kerry said "I was really happy with my race and I think my coach will be smiling too-"
Although usually her strongest discipline, the swim did not go according to plan
"The water was really rough and I was struck by a massive wave which meant finishing the swim without my cap and goggles!"
The bike section was also a tough and she had to draw upon all the descending skills learned from cycling coach Jim Cusick.
"The course was really tough- 7 laps with a 700m climb and three hairpin bends on the descent- I was able to use my bike skills to my advantage and tire the other girls out before the run."
As running has not been Kerry's main focus this year it was sheer determination that got her the result.
"My running coach Derek Parker at Kilbarchan AAC has helped me lots over the years to improve my run so he will be very pleased with the win."
"Conditions also played an important factor – it was 28 degrees and 75% humidity so the Florida training camp was critical as I was acclimatised in a way I could not have been if I'd been training in Scotland."
Her next event is in Clermont , Florida on Saturday March 3rd.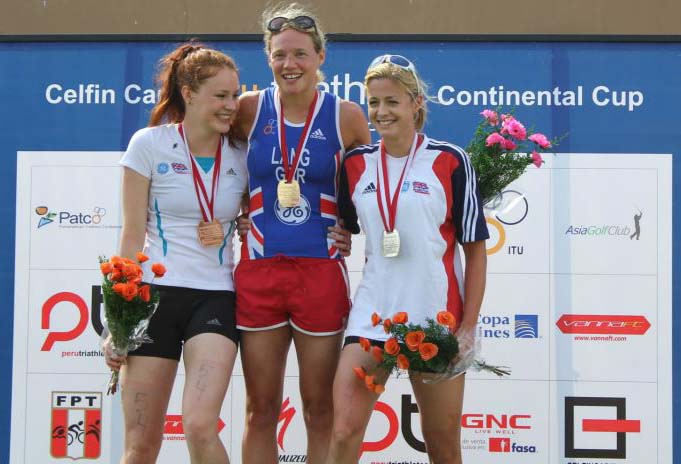 Kerry leads the Team GB girls to 123
---
2012 Clermont ITU Sprint Triathlon Pan American Cup
Clermont Florida USA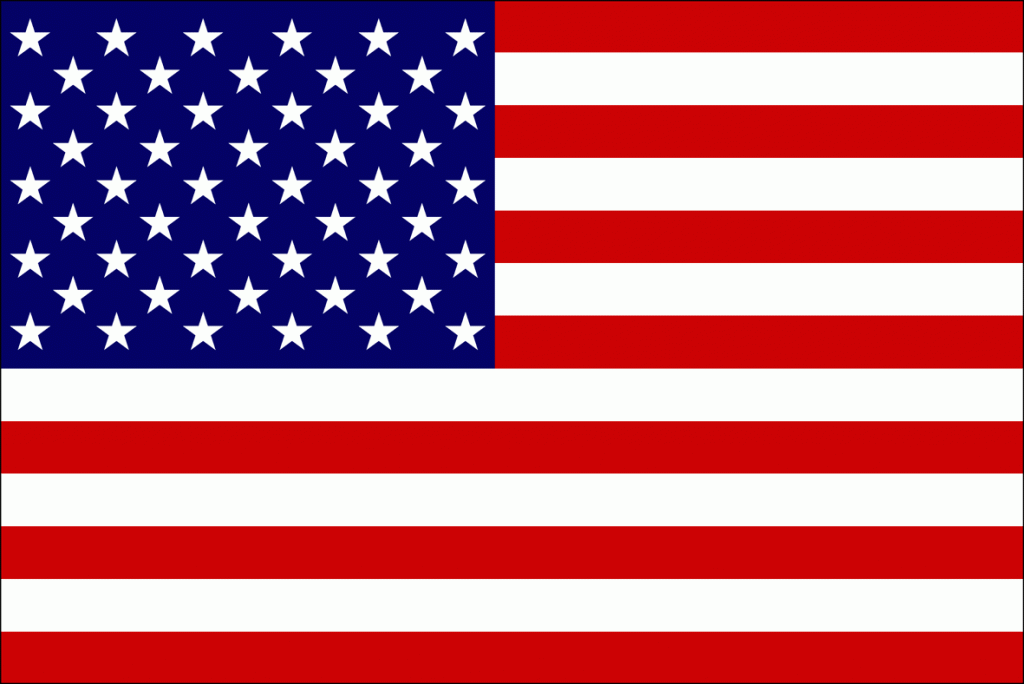 SWIM COURSE
750 m
BIKE COURSE
20 km
RUN COURSE
5 km
"....it's all happening this weekend, oh and a wee trip to Disney afterward......" Kerry before event.

OFFICIAL RESULT
Pos First Name Last Name Country Time Swim T1 Bike T2 Run
1 Kathy Tremblay CAN 01:01:01 00:10:56 00:01:25 00:29:58 00:00:23 00:18:22
2 Kelly Whitley USA 01:01:10 00:11:02 00:01:25 00:29:51 00:00:25 00:18:30
3 Sarah Haskins USA 01:01:12 00:10:54 00:01:29 00:29:55 00:00:27 00:18:30
4 Jessica Harrison FRA 01:01:44 00:10:52 00:01:30 00:29:55 00:00:24 00:19:05
5 Ai Ueda JPN 01:01:55 00:11:20 00:01:27 00:31:08 00:00:26 00:17:36
6 Gwen Jorgensen USA 01:02:01 00:10:59 00:01:27 00:30:49 00:00:27 00:18:22
7 Carole Peon FRA 01:02:05 00:10:57 00:09:07 00:22:16 00:00:30 00:19:17
8 Lauren Campbell CAN 01:02:18 00:11:11 00:01:29 00:30:34 00:00:25 00:18:38
9 Dominika Jamnicky CAN 01:02:46 00:11:03 00:01:25 00:29:51 00:00:28 00:20:01
10 Kerry Lang GBR 01:02:49 00:10:52 00:01:30 00:29:53 00:00:28 00:20:04

"1st out the water and 1st into transition off the bike, small pack of 9 out the water, managed to drop 2 girls pushing the pace early but only 3 of us working so fatigue set in on the run - moved up to 35th in the world rankings with this. Out to Sydney on monday for another training block and a couple more races. Happy with this just 6 days after last race" Kerry after the race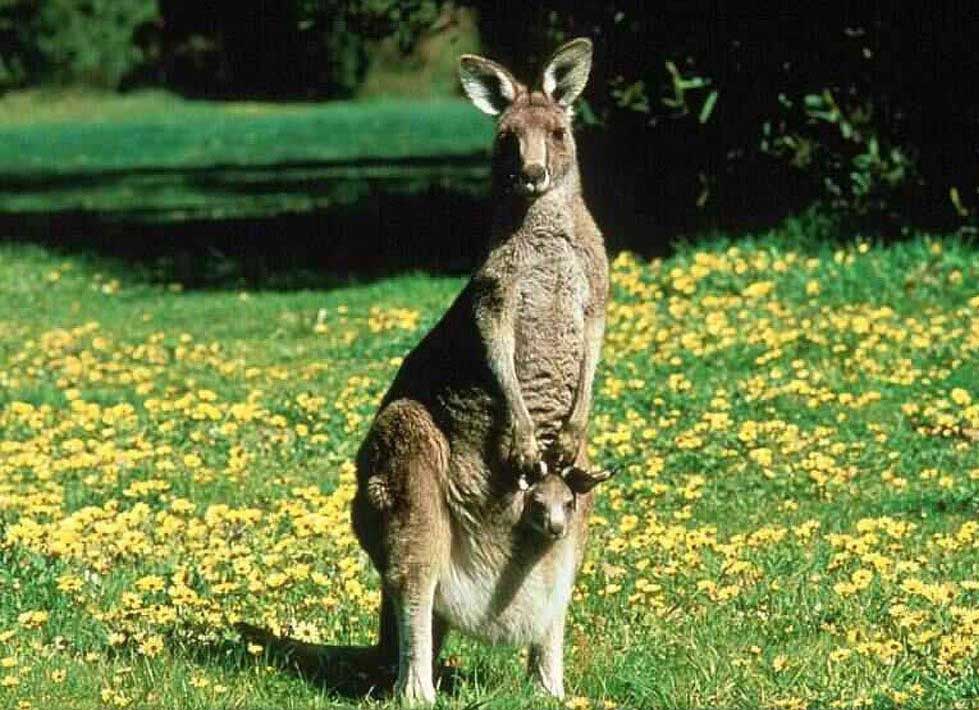 What Kerry might see in Australia
---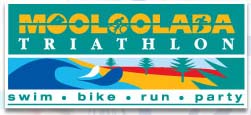 Unfortunately Kerry punctured and failed to finish the Mooloolaba Triathlon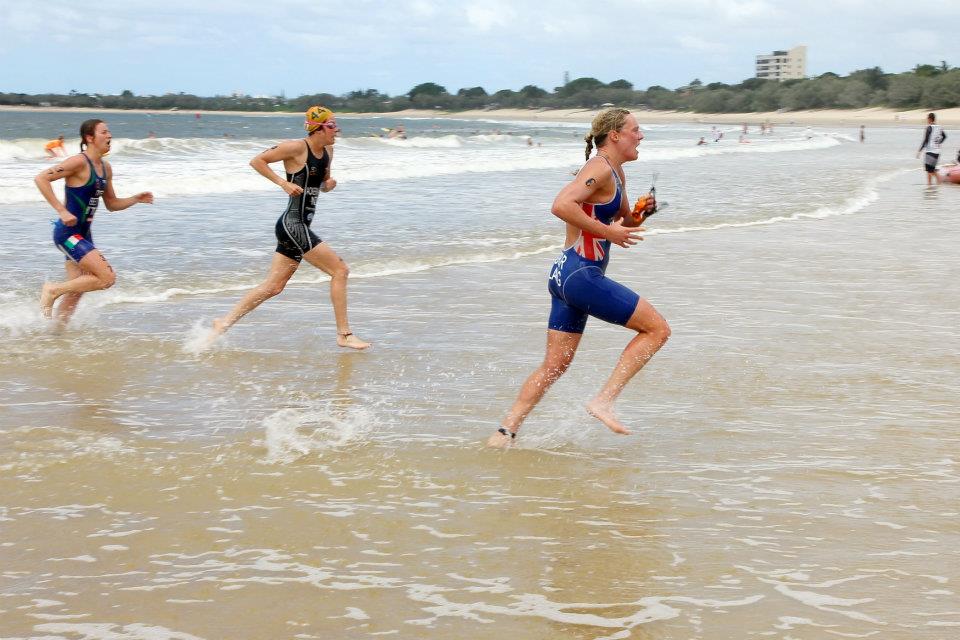 Kerry finishing the Mooloolaba swim section before her puncture on the bike
DEXTRO ENERGY SYDNEY TRIATHLON
SYDNEY AUSTRALIA
Saturday 14th April