Cycling Etiquette
Glasgow Couriers is a long standing club and we hold by the traditional values of cycling etiquette.
Club members are expected to:
1. Be courteous and polite to other road users.
2. Acknowledge other cyclists with a wave or shout.
3. Offer assistance if you pass someone with a puncture or mechanical problem.
4. Shout a word of encouragement when catching or being caught in a time trial.
5. Signal pot holes and shout warnings of oncoming traffic when riding in a bunch.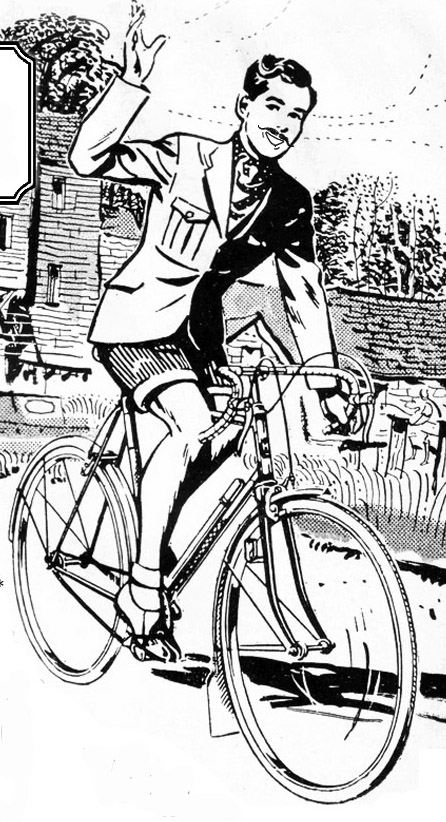 A Courier is always ready with a friendly wave.