Club Run and Drum-up - October 2011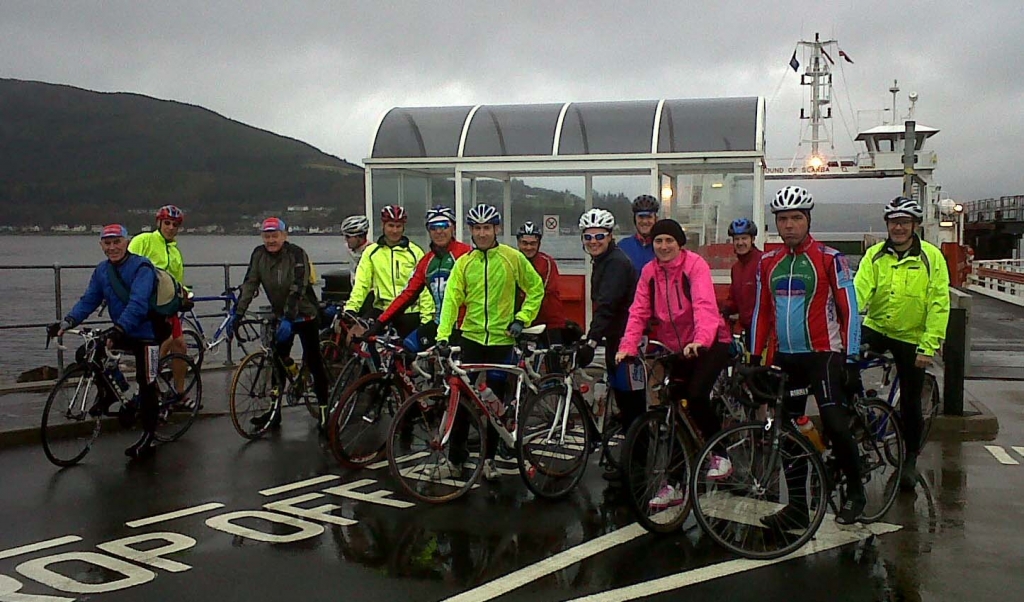 The annual gathering on Loch Eck
Despite some heavy rain and high winds the first annual 'Jollyboys outing' was deemed a success by all who took part.
Setting off from Hunters Quay are:
left to right- Jimmy Barrett, Ron Difelice, Duncan Carmichael, Barry McGurk. ? Inverclydie, Don Bennett, Richie Provan, Ian Loughran, Kerry Lang, Geoff Smith, Linda Smith, Gary Dunn, Jim Gilmour and Ian Taylor (Inverclyde) Jim Gunn (taking the pic)
Rolling out at a neutralised pace for the outlward leg there was much jolly banter in the bunch, especially from the auld yins who were looking forward to their first drum up for many a year. Ian Loughran did the honours and led the 1st group out to the spot at Loch Eck where , after a quick inspection of billy cans, a roaring fire was soon underway.

left- Jimmy and Duncan- Loch Eck
The remainder headed left at the junction to take in the climbs of Loch Tarzan and Glen Striven. First action in the bunch came from Don Bennett on his rather dubious looking winter bike (Carbon Cervelo with deep section carbon rims). Don's bluff was soon called however and a patient peloton gently reeled him back in. An early casualty was Ron Difelice who struggled round after having his flu jab the day before. Kerry Lang chirped away cheerfully, admiring the scenery and seemingly oblivious to the 1st category ascent of Glen Striven. I huffed and puffed while trying to engage in conversation but in the end was content just to stay on the bike . Alongside me I could see Jim Gilmour making a herculean effort as he zig-zaged upwards on what appeared to be a painful choice of gearing. In the words of former clubmate Joe Queen , we arrived at the top of Glen Striven "....strung out like a weeks washing"
After stopping to regroup we descended to the junction of Glendaruel and began the climb over to Strachur. There were signs that it was begining to dry up and the sun was peeking through the clouds so 3 of us decided to tackle the Hors Category climb of Ballachindrain while the rest continued round to join the drum-up.

Our efforts were rewarded as we were treated to a breathtaking view across the mouth of Loch Fyne towards Lochgilphead and the peaks of Jura and Islay beyond.

left - Kerry and Geoff - Ballachindrain.
After several minutes waiting for me at the top of the climb and several hours trying to frame this photo, the 3 amigos finally descended to Otter Ferry. The run back along Loch Fyne started well but a broken spoke and a touch of the knock meant we wobbled into the drum up just in time to catch last orders.

left - Geoff Kerry and Richie. Ballachindrain
Eddie Brophy eyes up the loch

....... will he ? wont he?

Ian Loughran and Jim sit enjoying a can of tea while Linda looks on.

Ron stands well away from the fire incase he gets smoke on his jumper.
"Ouch! oooyah! ouch!"- Ian Loughran sits too close to the fire but valiantly refuses to give up his prime position.

Gaz- those Rockhard shorts are a crime against fashion !
Danny Boyle drops in to say hello.

Kerry considers a go on the swing.

Go for it Kez! - what could possibly go wrong?
Last can on the fire before people start drifting off back round to the ferry..

Geoff , Ian, Richie and Kerry
above - Richie dries off his chamois - (honest!) while Baz considers his options..

right - Eddie finally succumbs to the inevitable..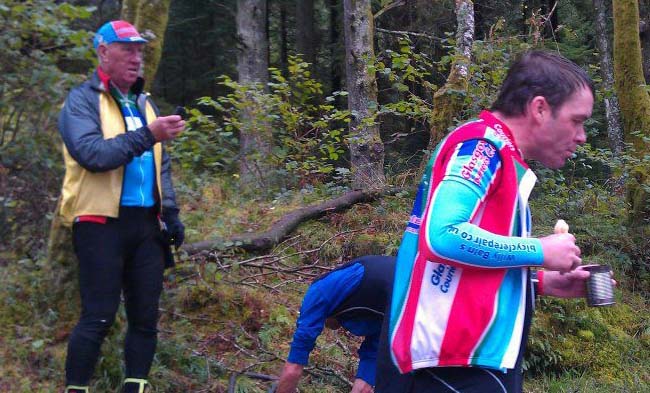 left - Jim Gunn, Ian Loughran, Jim Gilmour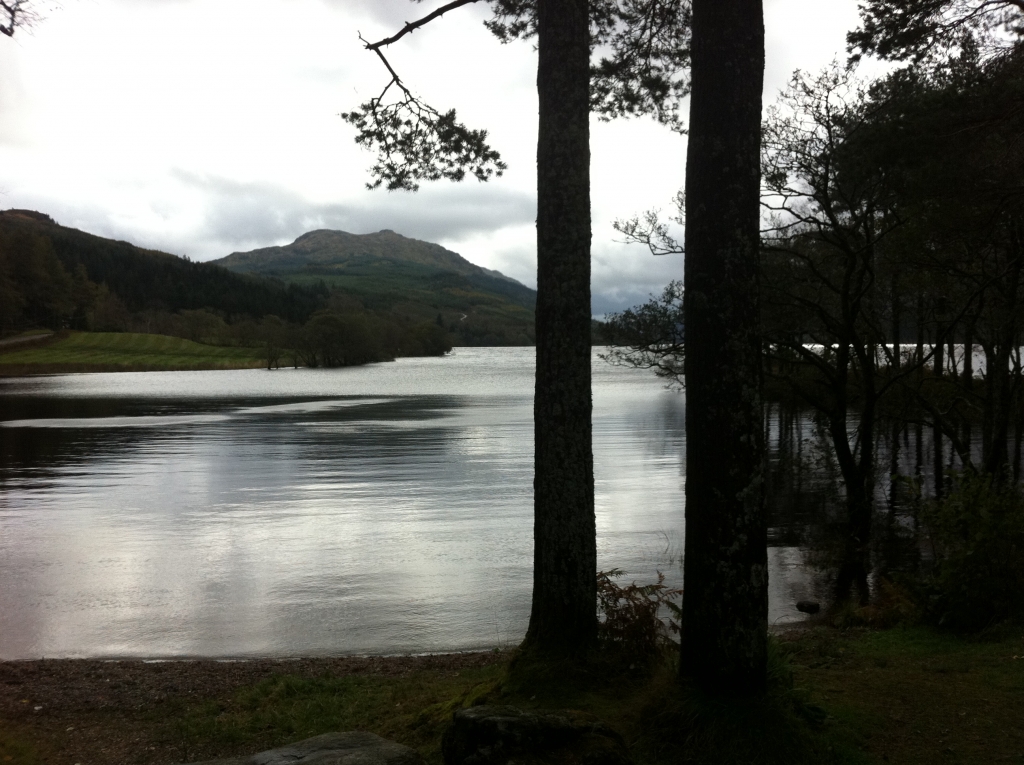 Tranquility returns to Loch Eck but the Couriers will be back next year!